Hey Chattering Crafters,
My Mom forwards me emails from Fave Crafts with a ton of tutorial links and while you have to wade through the crap there are usually one or two tutorials I like. This last batch produced a tutorial I had already devised for myself from a picture but its nice to have someone explain for ya. I call it a Tee Shirt Ring Scarf but the Fave Craft tutorial is
T-Shirt Necklace
. So, really I suppose the name depends on the thickness of the scarf/necklace. I bet you could put a big charm/pendant on a few strands to make it more necklace like. Tee shirt material is really soft and warm, plus you really have an unlimited number of color combinations since there are so many rings.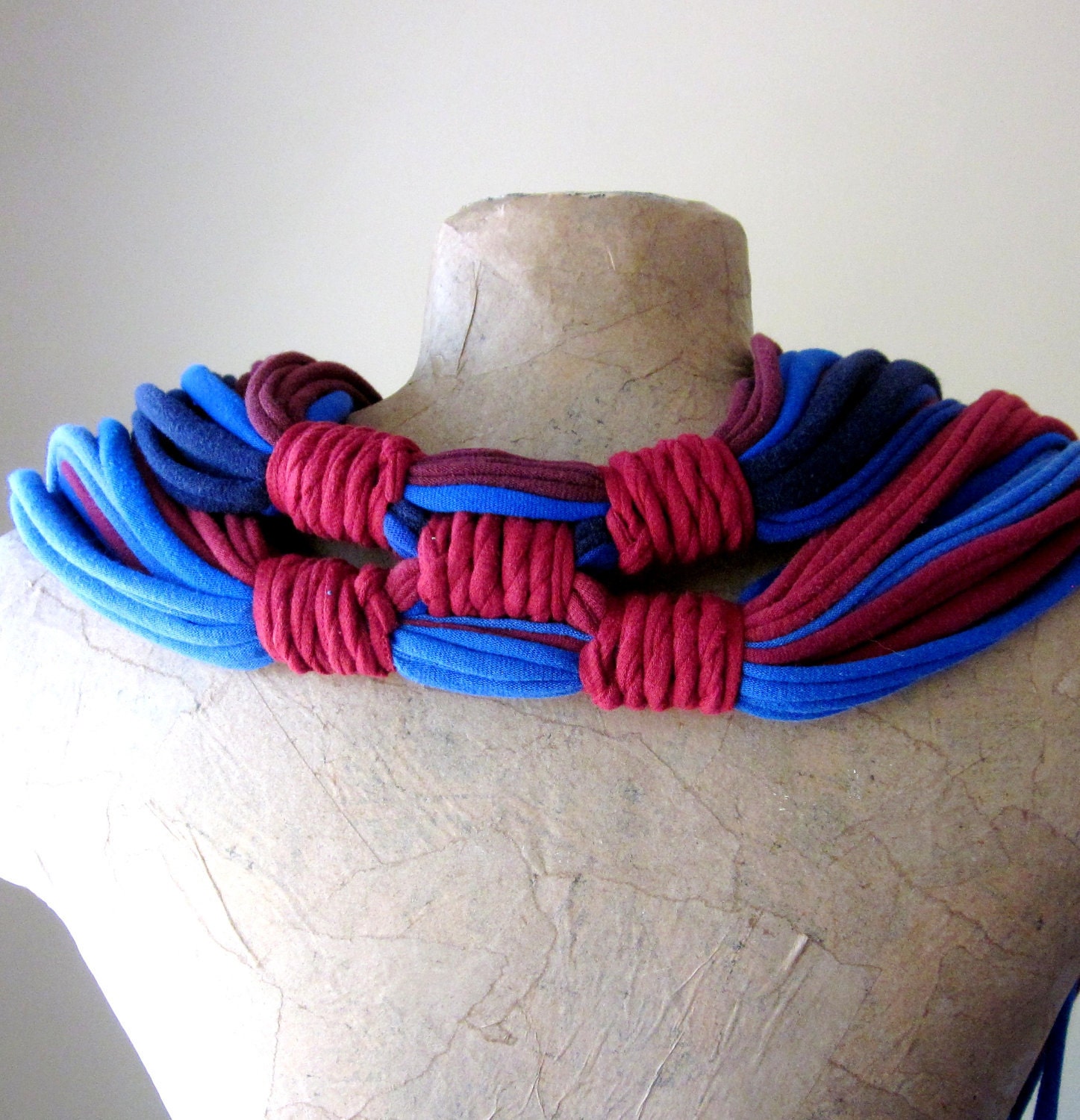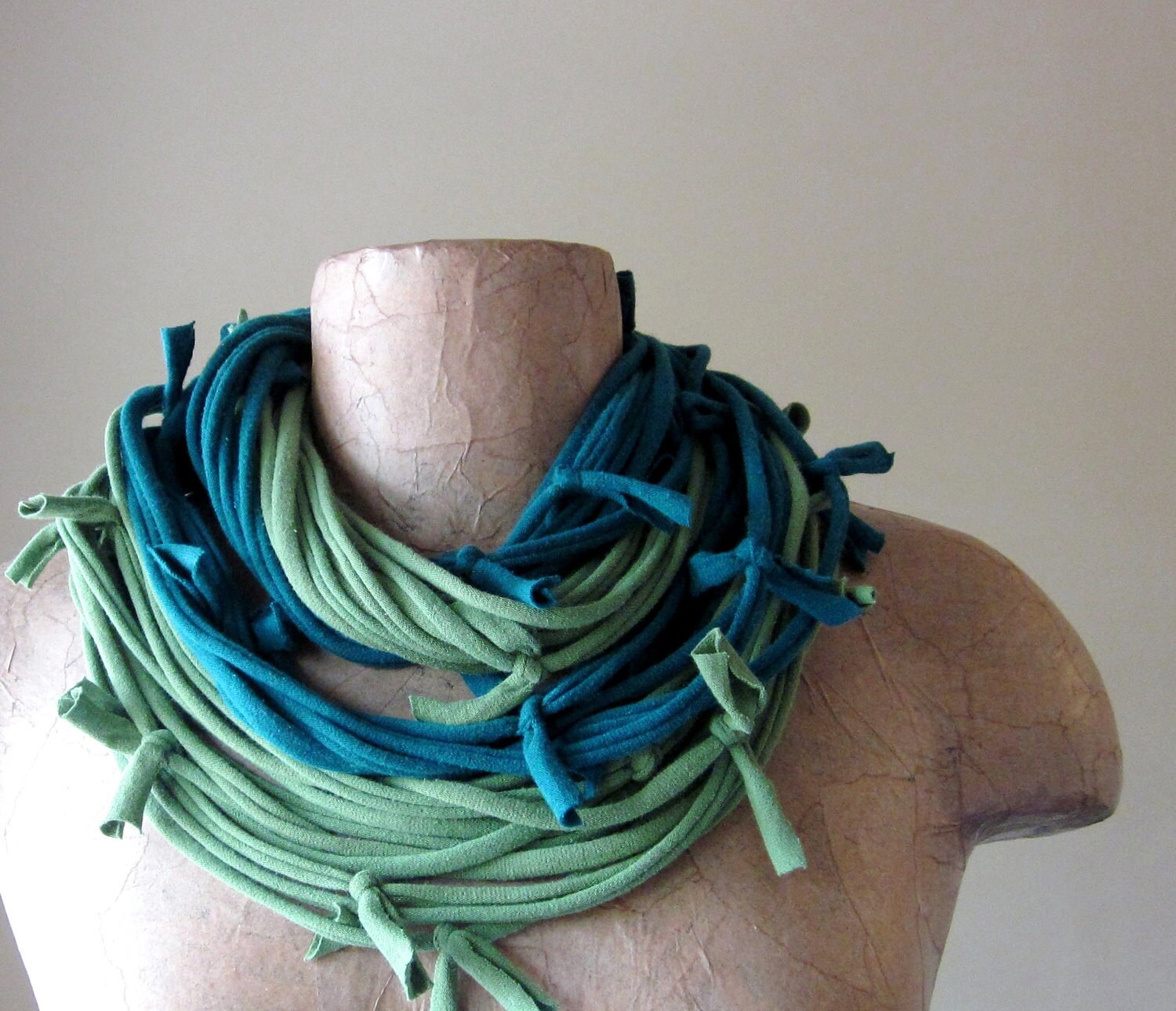 EcoShag
from Etsy makes her own versions if you'd rather buy one. She does really nice work and I like her variations on the theme (especially the Shag that looks like barbed wire).
Stay Warm, BK