Hallo Crafty Cookers!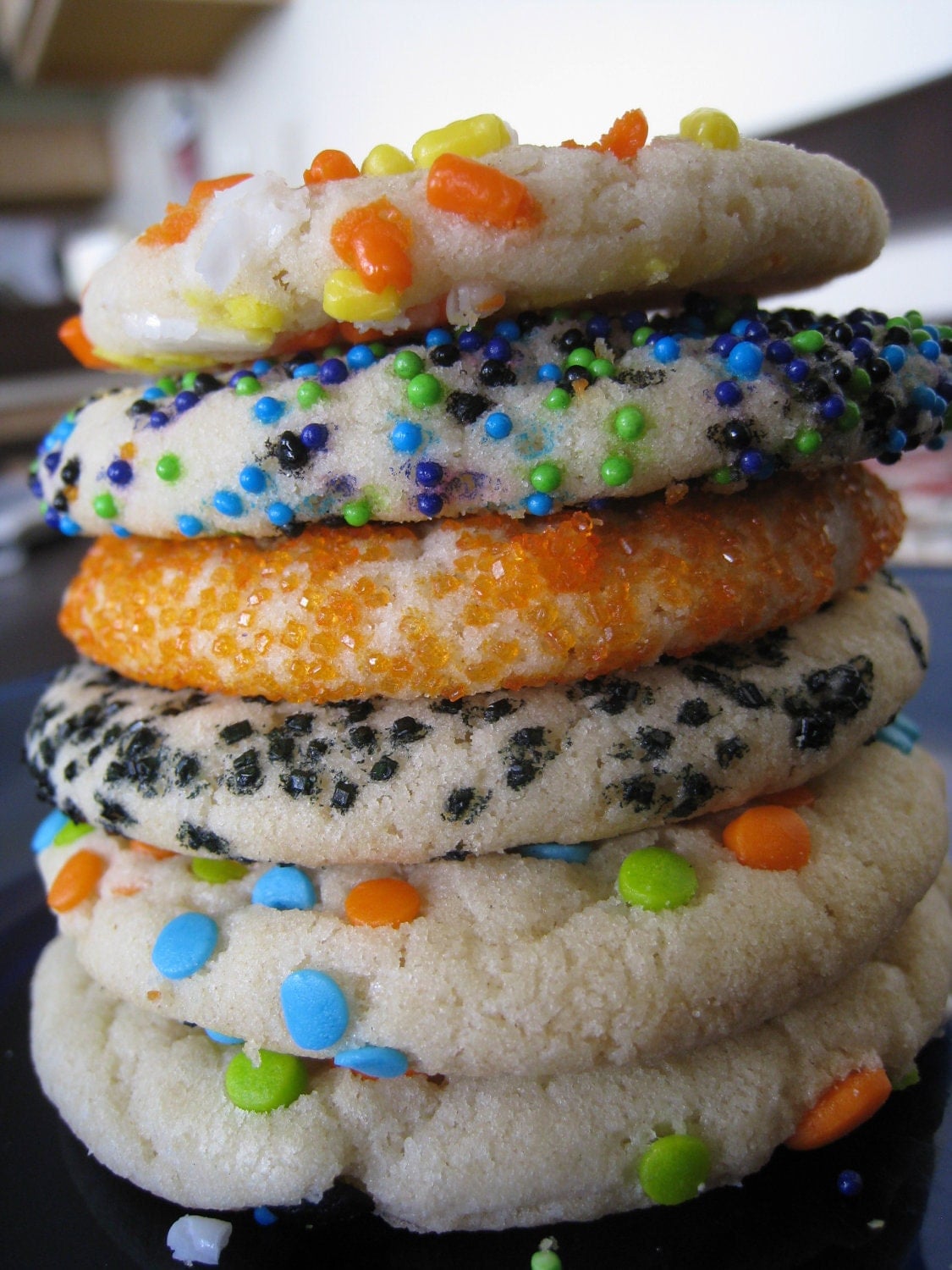 As the party season starts having a solid Sugar Cookie recipe in your pocket is a great go to . This Alton Brown
Sugar Cookie
recipe is the best one I've tried (
many
times). Not that I've tried thousands but I have tested about 3 or 4. My family never got together in the winters to make mass offerings of Sugar Cookies so I didn't have a family favorite to start with or the secret of how to keep them from sticking to the counter. But the kicker to this recipe is using powdered sugar instead of flour to dust! Genius! Keeps 'em sweet and from sticking to everything!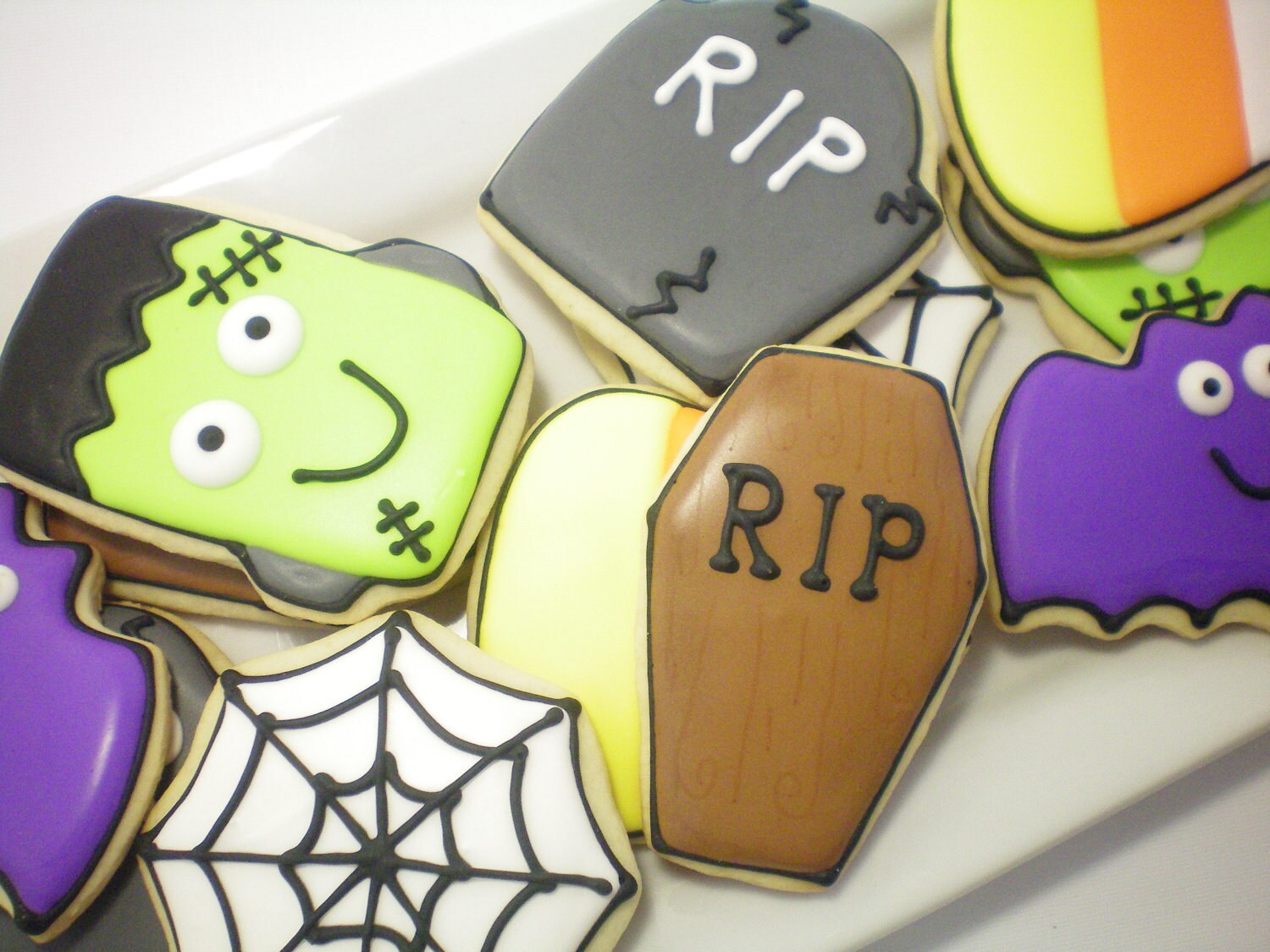 Then again you can simply patronize an Etsy seller like these pictured to the right made by
StephanieJscreations
or some creepy black sugar cookies from
cookiecheers
. Or the cute sprinkle variation above from
webvanessa
.
BK