Hey Creepy Crafters!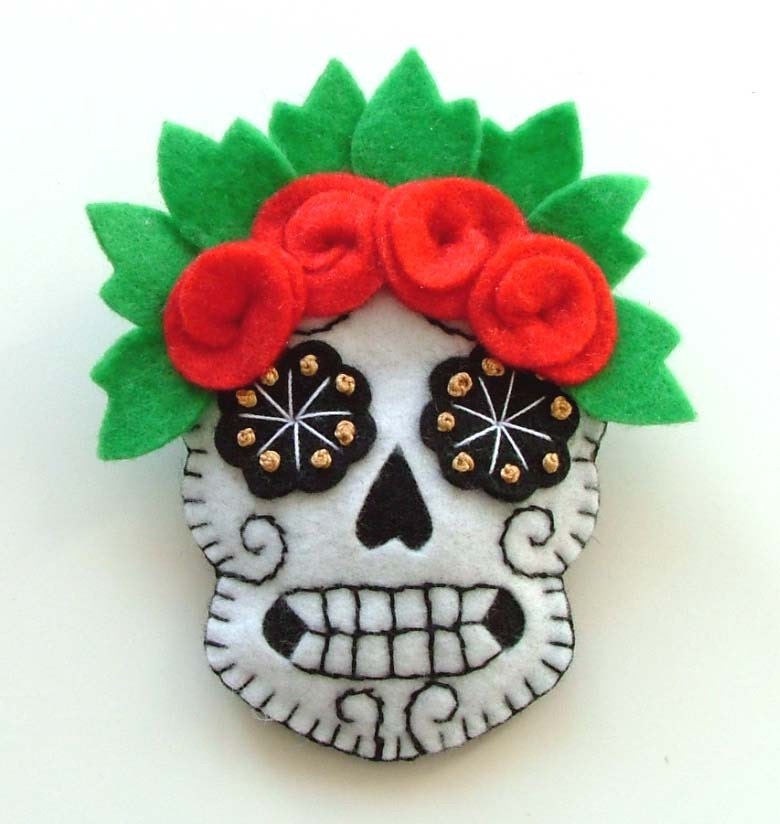 I wanted to share a bit of the inspiration for my Halloween costume based on the Day of the Dead (Dia de los Muertos) tradition.
Etsy is chock full of talented amazing artists.
The Doll City Rocker
makes these great embroidered felt DdlM Skulls that I have been coveting for some time now. She makes them into headbands, clips, boutonnieres and brooches.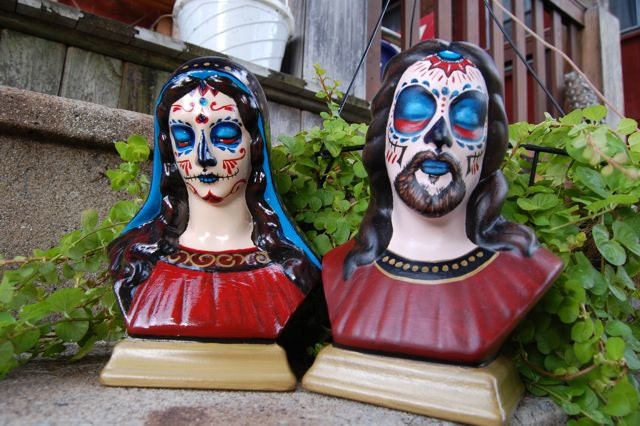 This
amazing
DdlM painted Mary and Jesus has since sold. But I love what
pluralform
did with those busts that were probably just going to die a boring, dust covered death.
And
Miss Lucky Hell Cat Art
currently has 10 pained busts of Elvis as Frankenstein, DdlM, skulls, and zombies; among the rest of her art (one painting of Traci Lords as Wanda)!
Stay tuned for my final Halloween look next week (and a step by step of my process!), HalloWeenies! Have a fun and safe weekend!
BK